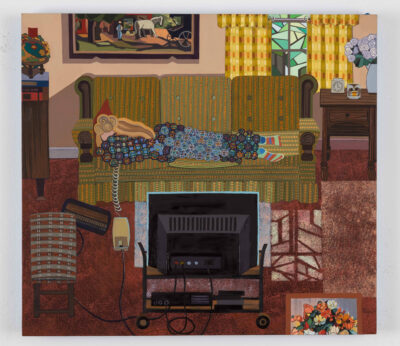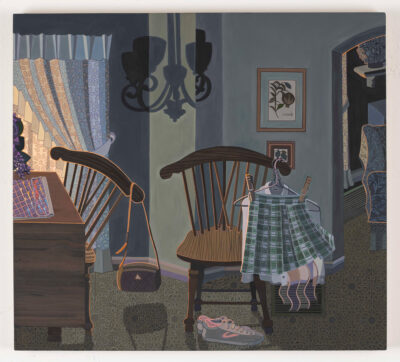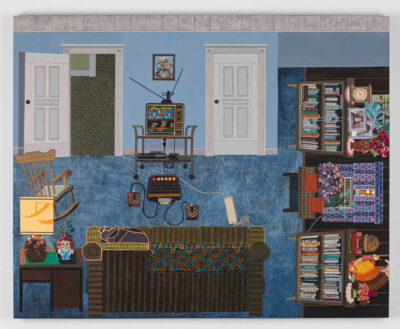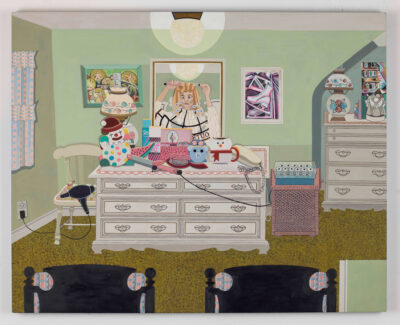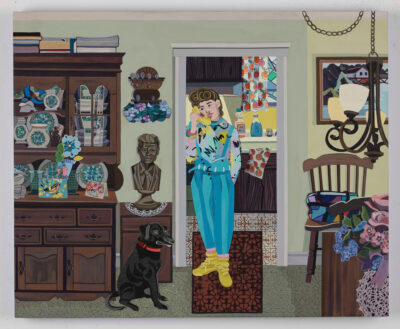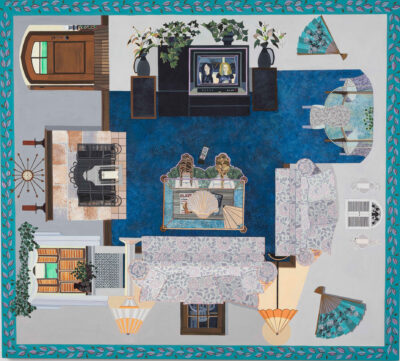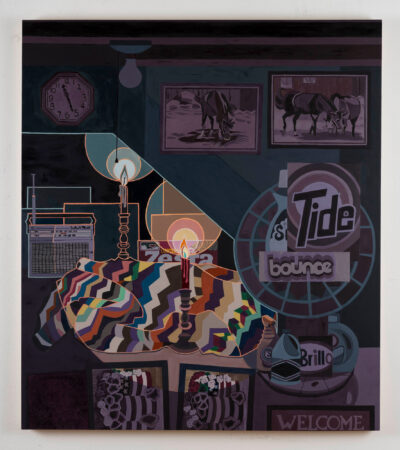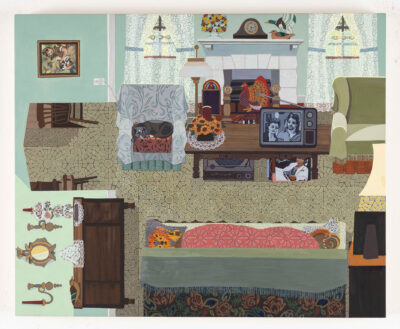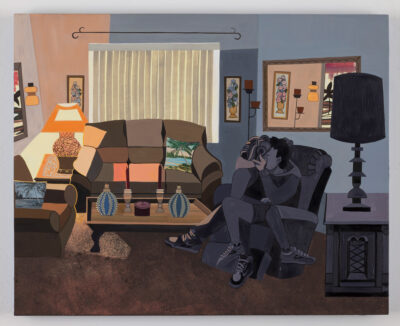 Days of Our Lives
Steven Zevitas Gallery is pleased to present Days of Our Lives, an exhibition of new paintings by Chicago-based artist, Ann Toebbe. The exhibition will be on view from May 5 – June 10, 2023, with an opening reception on Friday, May 5 from 5:30 – 8:00 PM.
Memory has always been a prominent subject in Toebbe's work. In Days of Our Lives, she reflects on time spent, and time wasted, during her adolescence in the late 80s and early 90s, when talking on the phone with friends, playing video games, and watching television were all vitally important. While these light moments are sprinkled throughout each painting in Days of Our Lives, their backdrop is the tender care Toebbe's mother provided in her childhood home on the westside of Cincinnati.
School Morning depicts cast shadows in the early-morning light. Toebbe has just woken up to see her school uniform set out by her mother over the radiator so she can dress in the warmth of the blowing heat. Tornado Warning captures a picnic scene of snacks, a radio and candles set up under the stairs near her mother's many laundry products – a kind shelter away from the storm.
The exhibition's celery-green accent wall showcases Margie's Hummels, a recreation of a Hummel figure collection that Toebbe's mother displayed in the childhood bedroom the artist shared with her older sister. This was one of the many such objects that her mother adorned the home with, imbuing it with levity and domestic warmth. The custom-cast and fused, oversized glass figurines are crafted to look like the paper collage objects Toebbe often adds to her paintings.
 Formally, Days of Our Lives takes an everything-goes approach that finds Toebbe experimenting with figuration and utilizing images sourced from personal photos, memories, and google searches. As always, Toebbe's intuitive compositional strategy generates a dizzying range of perspectives; her highly personal painting technique draws on both her formative years studying sculpture and her current role as a painting professor.
 Now an established artist and raising teenage children of her own, Toebbe shows deep appreciation for her mother's drive to care for life's smallest details.